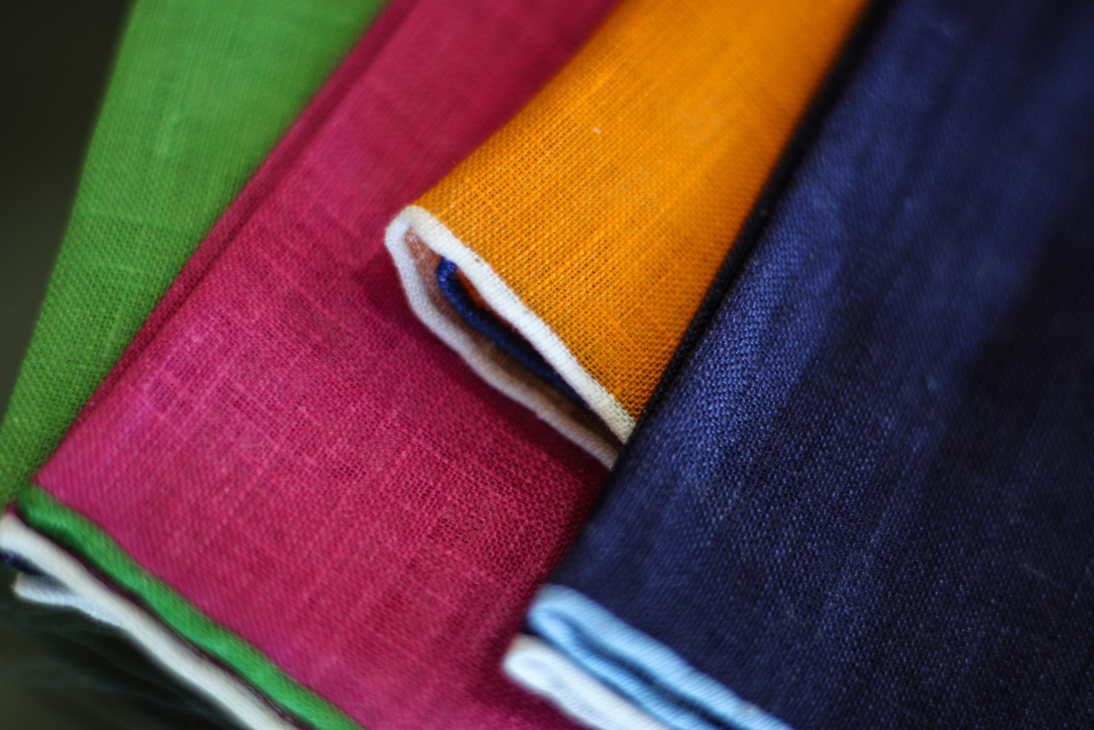 Accessories Gallery
Whether you are heading to the boardroom or ballroom, our array of menswear accessories adds the perfect final touch to complete any look. With elegance and fine craftsmanship, all the way down to the details, our collection enhances individuality and helps clients step into a style uniquely their own. While crafting custom clothing takes time, our accessories are ready for immediate purchase.
At Martinez Custom, we carry a variety of pocket squares made from linen, cotton, and silk. With a wide selection available, our pocket squares accentuate style, providing the perfect pops of color and elegant flair.
Along with our pocket square collection, we also carry a full line of men's dress socks, custom belts, and men's dress shoes from Italian maker Scarpe Di Bianco.