CUSTOM GARMENTS
Our custom-made suits, shirts, sport coats and trousers are crafted from the finest Italian and English fabrics and are meticulously produced by hand to our exacting standards. Martinez Custom also offers neckwear, shoes, and other accessories ready for immediate purchase.
OUR PROCESS
Unique to the fashion industry and personal to us, our consultation process centers around the relationships we build with clients. Before even lifting the tape measure, we take the time to develop a relationship with each client to learn about their personality and lifestyle. Doing this, we craft menswear truly customized to the individual.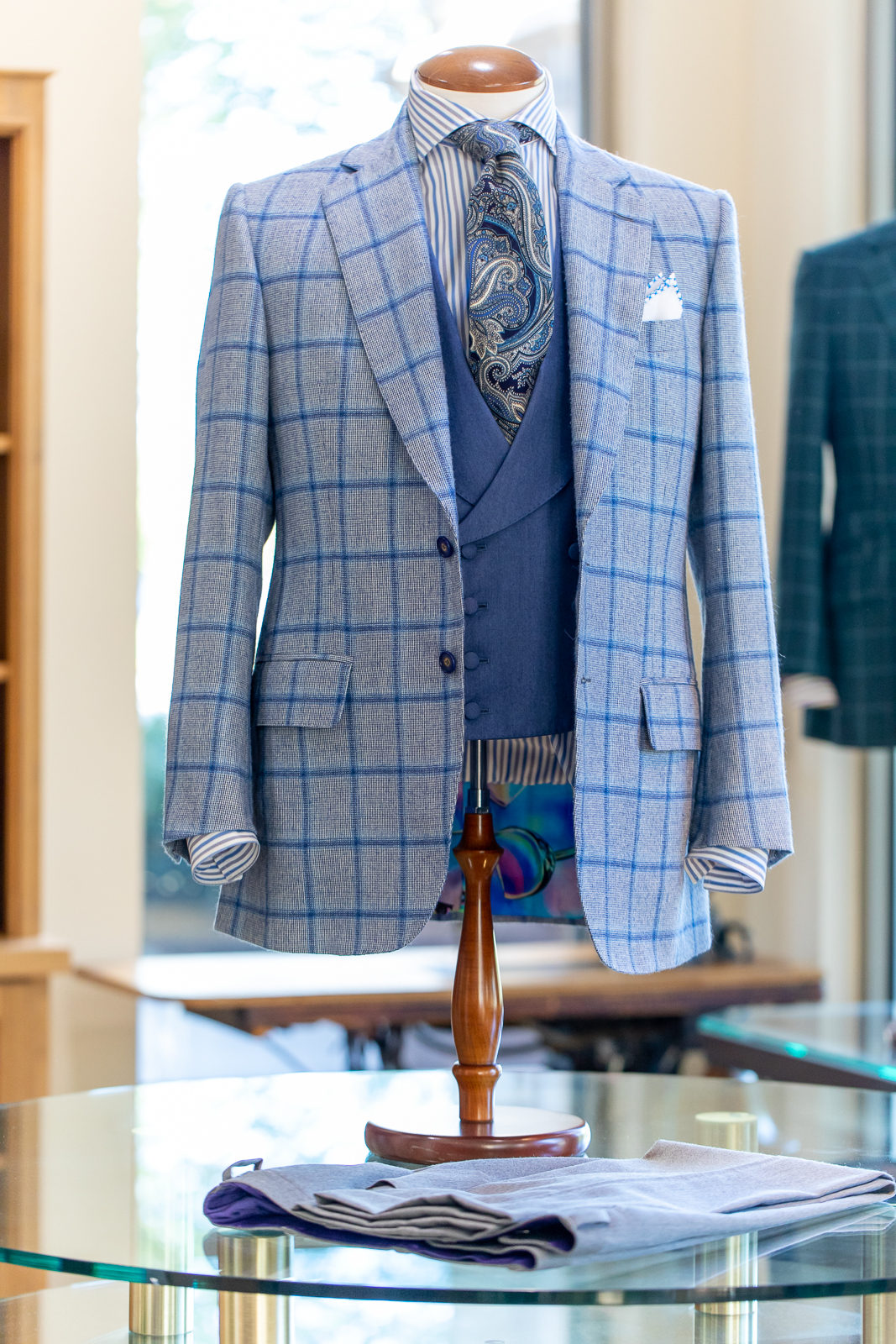 It is our firm belief that a custom suit will do more than make you look good, it will make you feel good, too. Style is not just about outer appearance, but also confidence and comfort in clothing customized to you. Having a suit that is tailored to your lifestyle and physique can raise one from the masses of generic fashion to the height of individual style and self-confidence. We understand that fashion comes and goes, but individual style is here to stay. By operating on these beliefs, we create custom men's suits, shirts, sports coats, and menswear tailored to individual styles through the finest craftsmanship.
SIGN UP FOR OUR NEWSLETTER
Stay informed on all things Martinez Custom Clothier by signing up for our newsletter to gain insight on trending styles, new garments and promotional sales.